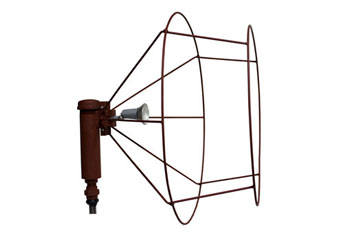 Panama Enterprises' Mandrel Frames are mounted to an existing windsock frame. They are used to illuminate the windsock to provide a higher visibility during the night. The Mandrel Frame can only be mounted to a 24" or 36" frame. The mandrel frame requires, at a minimum, a 75-Watt lamp for better visibility.
Specs
Requires 120-Volt power source.
75-Watt lamp provided.