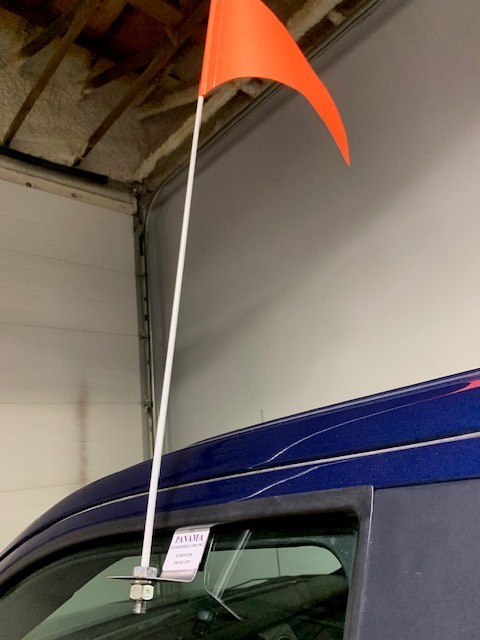 Panama Enterprises carries window mounted flags. These bright orange flags are used for around sites where visibility is a must. Easily removed and stored.
3' height
Stainless steel bracket for mounting to window
neoprene cushion to protect window
Bright orange
If the fibreglass rod breaks at the bolt connections:
Undo the bolt and the lock washer and punch the fibreglass rod through the bolt to remove the piece stuck inside. Recycle the rod you have left by inserting it into the bolt hole. Reinstall the lock washer and nut, then tighten. This allows you to fix it on the go!